Choosing the Right Course for the Career after secondary schooling is the most crucial decision to make, so it can be troublesome if proper guidance is not provided to the passing out youth. In the current scenario, there are many options available which all create tough competition among the masses, therefore it is a very time-taking and confusing process to decide for both students and parents and with so many influential people around, one often gets swayed to do what is told by their parents. Hence it is very important to analyze interests as well as options available in that field opted by the one. Let us have a look at the most Popular Courses to pursue after 12th in India to know about the course and career options available in a better way.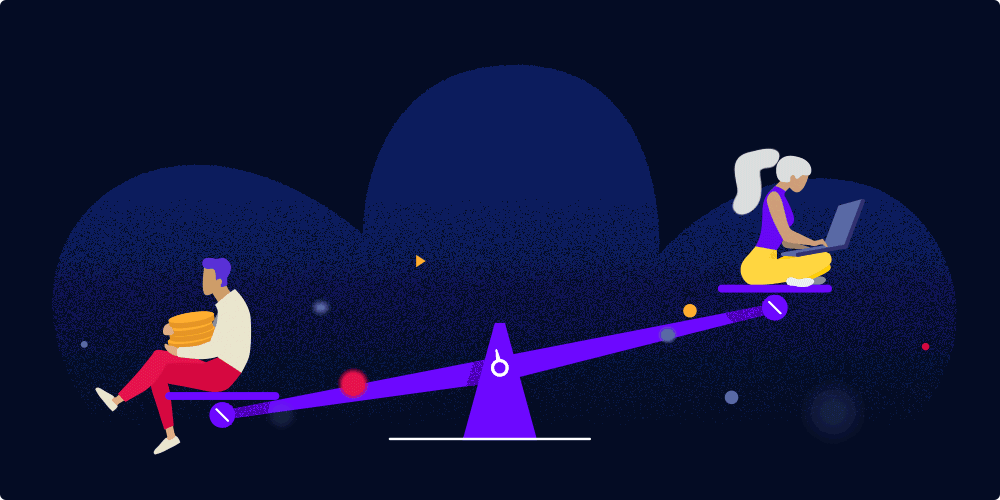 #1 Management: MBA/BBA/BMS
Management is the art of getting work done with others with the aim of achieving organizational goals. It usually means handling resources. If the one is a kind of person who loves to plan, organize, select staff, lead or direct, and control an organization to achieve various goals, then management courses can give the direction to accomplish various objectives by using human and financial resources efficiently and effectively. This is one of the popular courses which you can pursue after 12th.
Top Management Colleges In India:
Shaheed Sukhdev college of business studies, Guru Gobind Singh Indraprastha University, Indian Institute of management, etc.
CAREER OPTIONS:
Supervisors or front-line managers,
Senior Managers,
Board of Directors,
Chief Executive Officer (CEO) and many more.
There are people, who may inspire you towards management:
Ratan Tata – Chairman Emeritus of Tata SonsAditya
Vikram Kumar Mangalam Birla – Chairman of the Aditya Birla Group
Anand Mahindra – Chairman and managing director of Mahindra Group
#2 Engineering: B.Tech, B.Arch, M.Tech, ME, BE
This is one of the popular courses which you can pursue after 12th. Engineering refers to the use of basic scientific principles to design and build infrastructure. The discipline of engineering combines specialized fields, each with specific emphasis on the various particular areas of applied mathematics, applied science, and types of application. It is one of the favorite programs opted by many science students after completing 12th as it has the highest paying career in the world. In India, you need to pursue bachelor's degrees in the engineering field like B.E (Bachelor of Engineering) and B.Tech (Bachelor of Technology). After pursuing these bachelor degrees, you can further pursue other master's degrees like M.E (Master of Engineering), M.Tech (Master of Technology), or M.S (Master of Science).
Best Colleges in India for Engineering are:
Jamia Millia Islamia, IIT Ropar, NIT Surathkal, ISM Dhanbad and Shanmugha Arts Science Technology & Research Academy (SASTRA), etc.
CAREER OPTIONS:
Aerospace Engineer,
Agricultural Engineer,
Automotive Engineer,
Civil Engineer and many more.
Famous people for inspiration:
Late Kalpana Chawla an Astronaut
Bill Nye is known as the Science Guy
Neil Armstrong – Astronaut
#3 Computer Application: BCA/MCA
Computer Application referred to as any computer program which is designed to perform coordinated functions and task for the user. The student of computer applications basically studies those software programs to learn to operate the system. This course helps to get in-depth knowledge of Computer and Information Technology, BCA (Bachelor in Computer Application) is the best and Popular Course in IT field, in this field you will get an opportunity to study about database networking, data structure, and many core programming languages like C++ and Java. You can further also go for Masters in the same course (MCA). This is one of the popular courses which you can pursue after 12th.
Best colleges in India for the mentioned course :
Guru Nanak Dev University, [GNDU], Sharda University, Guru Gobind Singh Indraprastha University, [GGSIPU], Royal Global University [RGU] and etc.
CAREER OPTIONS:
Software Developer,
System Analyst,
Web Design Specialist,
Database Administrator and many more.
Some Inspiring Personalities are :
Mark Zuckerberg – Chief Executive Officer of Facebook, Inc.
Sergey Brin – President of Alphabet Inc.
Larry Ellison – Co-founder of Oracle Corporation
#4 Finance: B.Com(Bachelors of Commerce)/CA (Chartered Accountant)
The field of finance deals with the study of investment and money management, It is generally divided into 3 sub-heads: public, corporate and personal finance. This is one of the popular courses which you can pursue after 12th. The one studies finance to find effective ways to deal with the money of an organization in order to make wealth and value of the organization. It also includes the planning of funds, raising funds, cost controlling and making wise investments for an organization. If you want to study in-depth you can study B.Com (Bachelors of Commerce) and CA (Chartered Accountant).
Best Colleges In India are:
Indian Institute of Management, Shri Ram College of Commerce (SRCC), Lady Shri Ram College for Women, Jesus and Mary College (JMC) and many more. Further one can also pursue M.COM (Masters of Commerce) for the best career ahead.
CAREER OPTIONS:
Accountant.
Senior Account Executive.
Personal Finance Consultant.
Financial Analyst.
Some inspirations are:
T.V. Mohandas Pai – Chairman of Manipal Global Education
Fred Goodwin Former Chief Executive Officer of the Royal Bank of Scotland Group
K. Rahman Khan – A chartered accountant turned politician from Karnataka and a member of the Indian National Congress.
#5 Pharmacy: B.Pharma/M.Pharma
This is one of the popular courses which you can pursue after 12th. Technique and science of manufacturing and dispensing drugs are known as the pharmacy and healthcare specialists with the best education and training perform various roles to ensure optimal health outcomes for patients by the quality use of medicines are called pharmacists. The pharmacist is more than just a drug dispenser, even plays a vital role in the medical management and overall health care programming. But there are other exciting fields as well in which you can go after achieving a master's degree in Pharmacy. National Institute of Pharmaceutical Education and Research, Jamia Hamdard, Government pharmacy college and more are the best pharma institutes in India.
CAREER OPTIONS:
Drug Inspector
Analytical R&D and Formulation Development (F&D)
Manufacturing, Quality Control, Quality Assurance, Regulatory Affairs
Sales & Marketing and etc.
Some of the Inspirations are:
Alexander Fleming Biologist discovered penicillin
Jesse Boot, 1st Baron Trent – The Founder of Boots Pharmacy
Friedrich Serturner Discovered morphine
#6 Tourism management: B.Sc. (Tourism & Travel Management)
Travel and Tourism is the largest service sector in India as thousands of people travel each year for business or leisure. Tourism plays an important role in the growth of the economy of the country as it is the major source of income for many countries. According to the Travel & Tourism Competitiveness Report, India ranked 52nd out of 141 countries overall with 8.02 million foreign tourists in 2015. This is one of the most popular courses after 12th.
To promote and boost the tourism sector, the Indian Ministry also maintains different campaigns like Incredible India which shows development and growth in the same sector in the coming year. To become the part of the travel and tourism industry you at least a Bachelor's degree in Tourism Studies and for post-graduate programs you need to take entrance examination with group discussion round and personal interviews. The famous or number 1 institute is Indian Institute of Tourism and Travel Management is the Indian government institution to provide qualified professionals for the field.
CAREER OPTIONS :
Counter and Reservation Staff,
Sales and Marketing,
Tour Planners and Guides,
Travel and Transport Agents.
The inspiration should be into you to pursue this field, if you love to travel and also you may want to help people to fulfill their bucket list, this is the best option for you.
#7 NURSING: B.Sc and M.Sc
Nursing is defined as the profession of taking care of patients, families, communities so that they can recover from the disease. Nurses are the key elements of the Health sector, as they keep the whole domain working. The requirement of nurses has been increased, so there is a wide scope of nursing.
Demands for the trained nurses in India have been increased because the hospitals and nursing homes are opening. To pursue a career in nursing you need to have good knowledge of medicines as well as a quick decision-making mind in the critical situation. To pursue a career in nursing you need to study B.Sc. in nursing and for higher studies or specialization in particular areas you need to take M.Sc. in nursing degree.
CAREER OPTIONS:
Staff Nurse,
Deputy Nursing Superintendent,
Teacher of Nursing,
Community Health Nurse (CHN),
Military Nurse, Etc.
Some Inspiring Personalities:
Florence Nightingale Founder of modern nursing
Mother Teresa
Mary Seacole
So, guys, these all are the famous courses which have great demand. There are many more plenties of courses but I just discussed all the courses which nobody had discussed till yet.