Your "sphere of influence" is a group of people with whom you can have some sort of impact (SOI). It includes family members, friends, people you conduct business with, people in your organization or club, and so forth.
Growing your real estate soi should be a constant objective for your real estate firm that eventually pays off.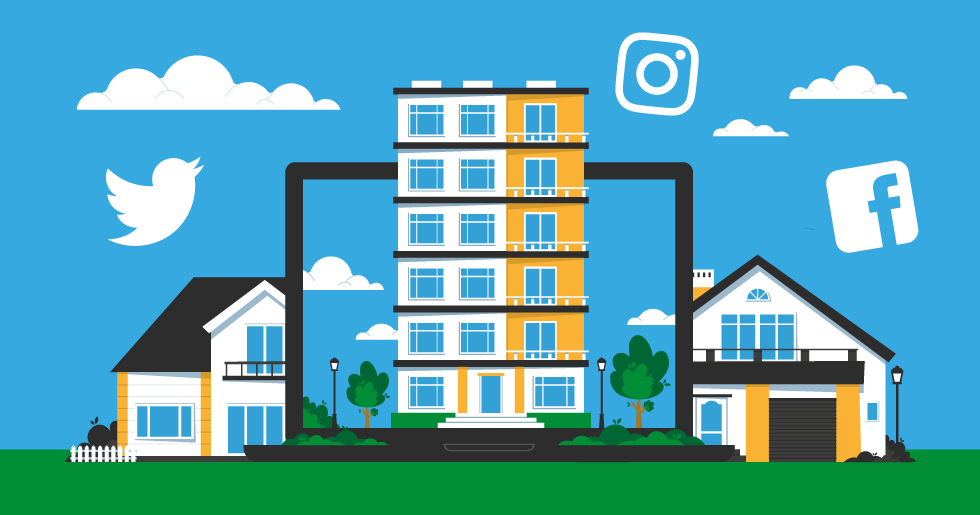 How Social Media Sites Expand Spheres of Influence in Real Estate
Before the internet and social media platforms like Twitter, Facebook, LinkedIn, and others, you could expand your real estate soi by using traditional networking, advertising, and referral marketing. These tasks were somewhat made more accessible by the internet and email, but that was only the start.
Social media platforms arrived, and the game underwent a significant and permanent transformation. The secret is leverage. Using social media platforms can leverage your communication and sharing skills, helping you expand your circle of influence. For example, you can make a comment or blog about your work and instantly have hundreds or thousands of people read it.
The following are examples of leading social media websites and how they are being utilized to expand circles of influence.
Through Facebook Sharing
People publish on Facebook everything from favorite foods to favorite vacation places.
People may use a Facebook company page for promotional posts, which is a more effective strategy. Once that page has targeted traffic, they may use advertisements to direct visitors to their real estate site.
Tweeting To One Another
Twitter is a sort of "headline" communication tool. You can use it to headline information you already have on your website and other social media platforms. Twitter may be an excellent tool for reaching a large audience, creating attention-grabbing headlines, and directing viewers to purchase a suitable house, land, farm, or office.
Using LinkedIn for Business
Since LinkedIn is solely a business-focused website, you can advertise there. A person's sphere of influence includes vendors, employees of title companies, lawyers, surveyors, and other professionals in real estate-related industries.
You can respond to inquiries, participate in business conversations, and link to other online resources using LinkedIn. So don't ignore this website if you want to develop business relationships and referral business.
Using Instagram and Pinterest to Share Pictures
Because real estate agents frequently snap images, putting them on these sites might drive traffic to other information. So don't undervalue the importance of these sites in developing your SOI.
Yelp Reviews For Businesses
Customers can evaluate your services and performances on Yelp, where you can register your business. However, it's frequently believed to be better for commerce than real estate. But one can use it to build positive customer feedback to give a good boost to the company's image.
Sum Up
Use social media, one of your most excellent tools for your real estate firm, to grow your sphere of influence. Social networking is now an essential tool for your SOI for many reasons. In conclusion, social media enables you to communicate with more people instantly.It can benefit the business as your SOI is no longer restricted to in-person acquaintances.